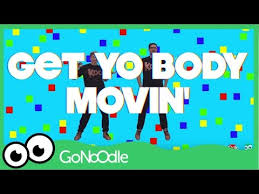 Don't forget to keep your kids moving while school is out!
With no school, no activities outside of home, and these rainy boring days, you can have a good time with "GoNoodle". GoNoodle is a free site where you can have fun dance party's and sing along with the hundreds of videos they provide with also getting physical activity at the same time without it being miserable or boring.  It's so fun you don't even realize your getting physical activity!
GoNoodle® engages 14 million kids every month with movement and mindfulness videos created by child development experts. Available for free!  SEE ALL THE FUN HERE! 
Get ready to dance to kid-recommended songs like Banana-Meatball, Pop See Ko and Purple Stew!  -Lia & Meadow (They are already stuck in my head)