MONDAY to FRIDAY -- 06:00 AM - 10:00 AM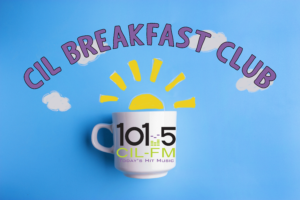 Weekday mornings from 6am to 10am.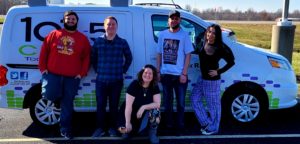 The CIL Breakfast Club Cast of Characters (L to R)
Matt V   –  Sports, Sports knowledge, breaking down Sports, and helping April understand Sports.
Rob T     –  News. Giving you information you can actually use. Thies Time and being the funniest person on the show.
TV Diva –  Breaking down all things TV and being the lovely Diva that she is.
Dustin   –  Has the hardest job, which is putting up with April.
April      –  Really just annoying, but someone gave her a microphone.
(Not pictured:  The Producer, who refuses to be publicly associated with the show and frankly we can't blame him.)