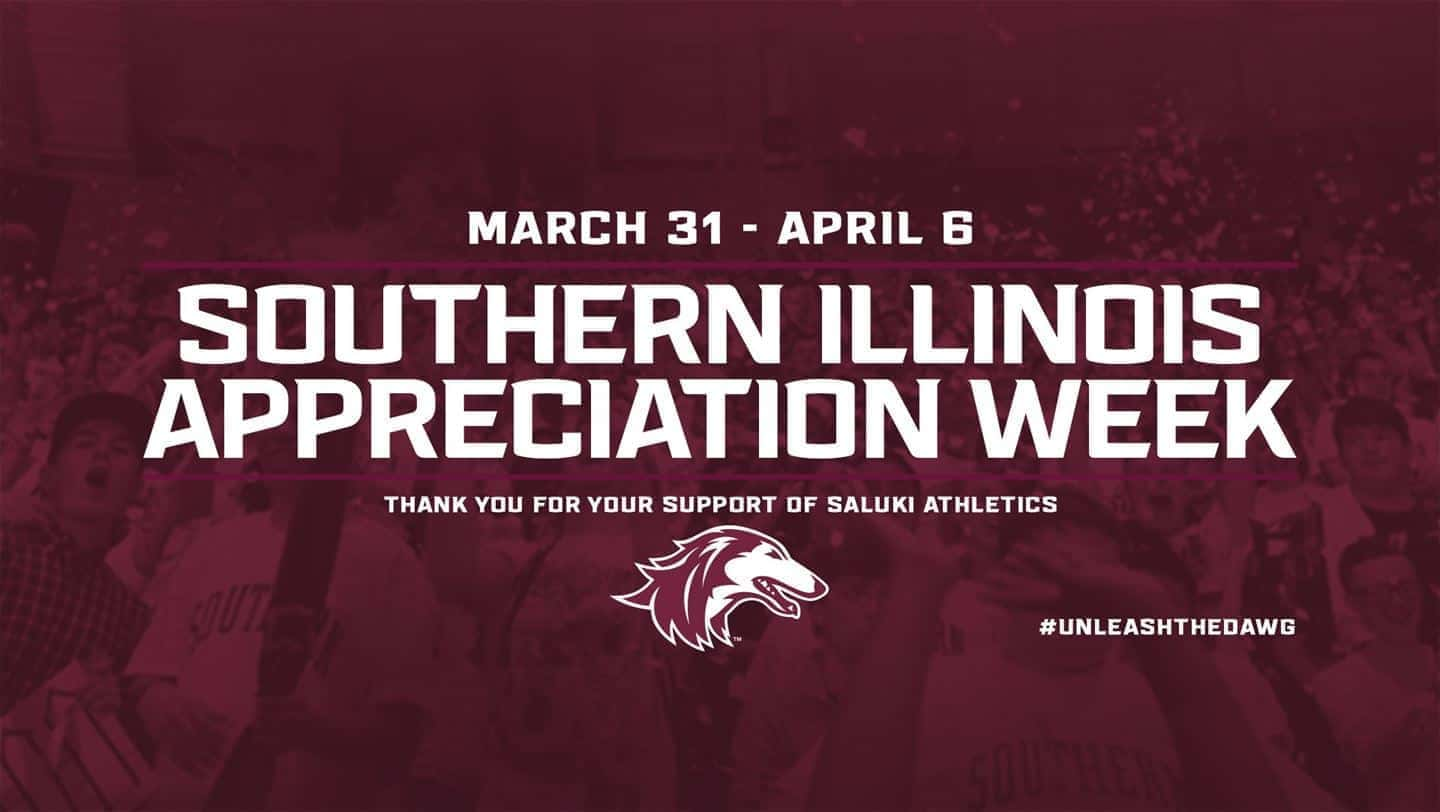 Lia Mira started out with an April Fool's bit aimed at our beloved Salukis.  SIU is definitely NOT changing the mascot.  She then invited SIU AD, Jerry Kill, to come in announce the exciting events for Southern Illnois Appreciation Week!   They want to share a big "Thank You" to Saluki Fans in Southern Illinois this week!  Meet & Greets, Bags Tournament, Tailgating and lots more!  See all the details here:  https://bit.ly/2FyKoOV
Listen to the interview with Coach Kill & Jason Fairfield here: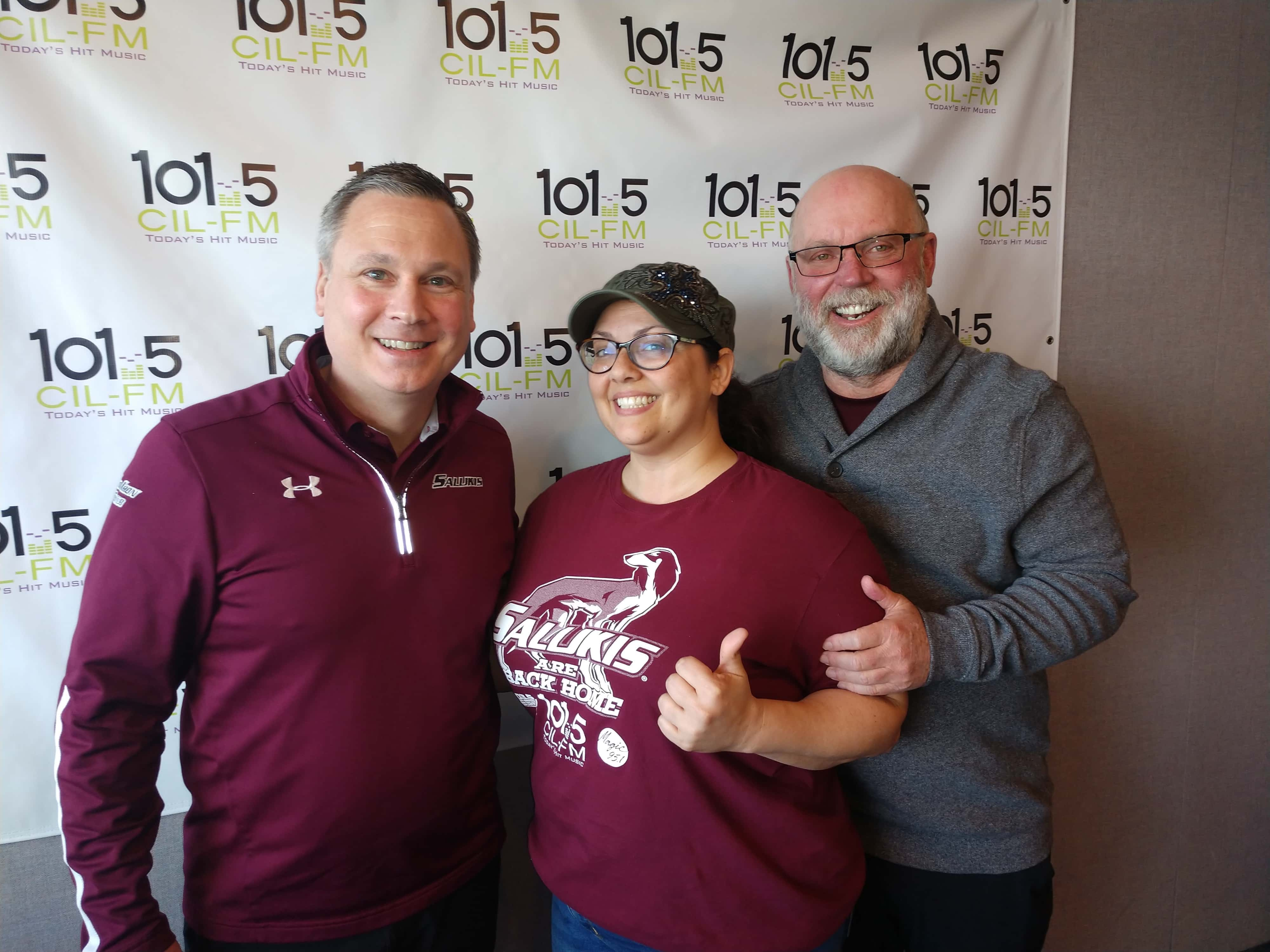 SIU Southern Illinois Appreciation Week Schedule of Events!  
Monday
Culver's (Marion), 11 a.m.-1 p.m.
Tuesday
Quatro's, 11 a.m.-1 p.m.
Softball vs. Murray State at 4 p.m. ($2 Tuesday)
Wednesday
Fat Bottom Betty's, 5 p.m.-7 p.m.
Live remote on ESPN 103.5 with Paxton Guy
Thursday
Kroger in Carbondale, 4 p.m.-6 p.m.
Friday
McAlister's Deli, 11 a.m.-1 p.m.
Live remote on ESPN 103.5 with Paxton Guy
Baseball vs. Missouri State at 6:30 p.m. (Free Admission)
Saturday
Saluki Spring Tailgate, 8:00 a.m.-11:30 a.m.
SASF Bags Tournament 10:00 a.m. CLICK HERE TO REGISTER
Football Spring Game at 12 noon
Softball vs. Evansville (Doubleheader) 12 noon (Free Admission)
Baseball vs. Missouri State 2:00 p.m. (Free Admission)