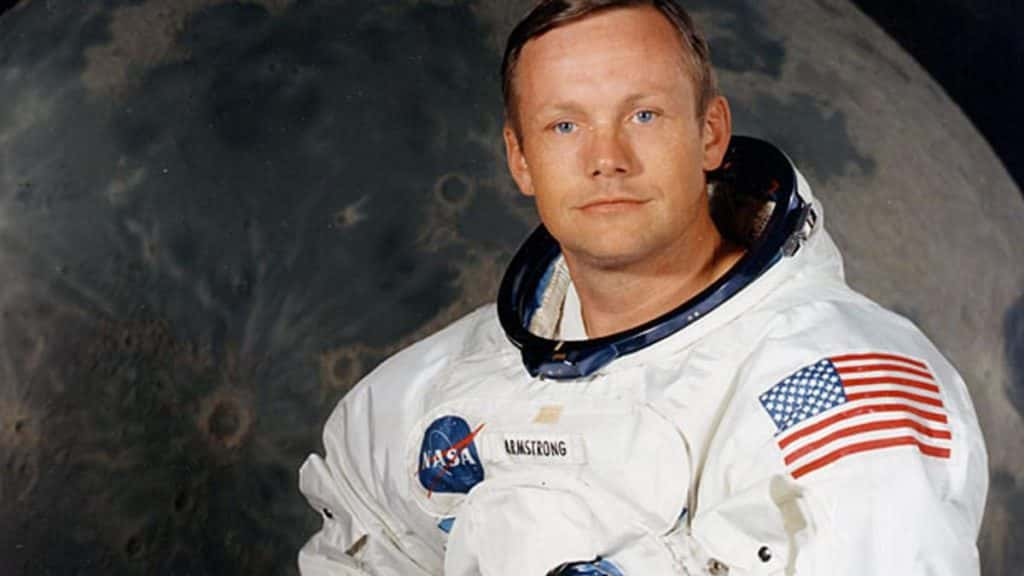 DALLAS, Texas  – The personal collection of Neil Armstrong, the first man to walk on the moon, will be presented in a series of auctions in November. The items are part of what's called The Armstrong Family Collection and will offer never-before-seen artifacts from his momentous lunar landing and private mementos – including pieces of a wing and propeller from the 1903 Wright Brothers flight that Armstrong took with him to the moon, a gold pin from Gemini VIII, Armstrong's first mission, and historic correspondence about the planning that went into the moon mission.
The first auction will be held November 1-2, the 50th anniversary of the historic Apollo 11 mission.
"There will be flown items, autographed items and items of historical significance," son Mark Armstrong said. "There will be items that make you think, items that make you laugh and items that make you scratch your head."
Heritage Auctions has scheduled three auctions for the collection, the first time these personal items have been offered for sale: November 1-2, 2018; May 9-10, 2019; and November 2019.
Some of the 2,000+ items in the Armstrong Family Collection include:
Apollo 11 Robbins Medallions, including an extremely rare gold example, which were flown on the famous lunar landing mission. Minted by the Robbins Company, of Attleboro, Massachusetts, the sterling silver medallions were paid for by the crews and available for purchase only by NASA astronauts.
Material from the Wright Brothers Flyer, the plane that accomplished the first successful manned flight in 1903. Armstrong carried fragments of the wing and propeller on Apollo 11.
A Purdue University Centennial, 1869-1969, Silk Flag, flown on Apollo 11 and carried by Armstrong to the moon. Purdue was Armstrong's beloved alma mater.
Important Correspondence, including a truly unique and historical document underscoring the planning behind the landmark event. In a letter, a NASA public affairs official states to the Apollo program manager that he felt it should be left up to the astronauts to decide what to say when they walk on the surface of the moon.
A gold pin flown on Gemini VIII, Armstrong's first spaceflight. A damaged thruster almost cost Armstrong and his fellow crew member their lives, but Armstrong guided the spacecraft safely back to earth.
Armstrong's Boy Scouts Cap. Armstrong became an Eagle Scout at the age of 17.
To see the full list of items, just click here: https://historical.ha.com/c/search-results.zx