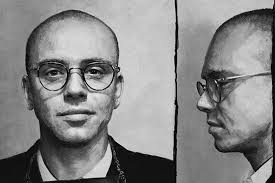 It has been quite the year for Logic.  March of 2018 saw the release of the mixtape Bobby Tarantino II followed by a successful tour.  Fast forward to September, and Logic has released his fourth studio album: Young Sinatra IV.
This is the first Young Sinatra album from Logic after previously releasing three Young Sinatra mixtapes: Young Sinatra (2011), Undeniable (2012) & Welcome to Forever (2013).
Logic has been one of the busiest rappers in the game with this album being his 11th project released since his debut mixtape in 2009.
Logic first developed a love for hip-hop after watching the movie Kill Bill: Vol. 1 in which the movie's score was produced by the legendary RZA from Wu-Tang Clan.
After releasing music under the name Psychological, before shortening it to Logic, he opened for some of the biggest acts in the world that would come through Maryland.
2013 proved to be an important year for Logic as we would be selected to the XXL Freshman List and signed a record deal with Def Jam Recordings.
His debut album Under Pressure was released the following year.
Since then, Logic has made a significant impact outside of music by focusing on "Peace, Love and Positivity" in the world. His hit song "1-800-273-8255" brought awareness to suicide and mental health.  Being African-American, Logic has also tried to fight for equality in recent years with songs like "BlackSpiderman" and "One Day" touching on that subject.
He has hinted that YSIV could be his last album, while at the same time sharing that he has almost 80 unreleased songs in his vault.  Whether we get another album from Logic, or just singles and mixtapes, it is clear that Logic has a vision for improving the world through music.
Bio
Name: Sir Robert Bryson Hall II
From: Rockville, Maryland
Age: 28
Albums: Young Sinatra IV (2018), Everybody (2017), The Incredible True Story (2015), Under Pressure (2014)
Notable Collabs: Marshmello, Alessia Cara, Big Sean, Childish Gambino
Notable Songs: "1-800-273-8255", "Under Pressure", "Everyday"