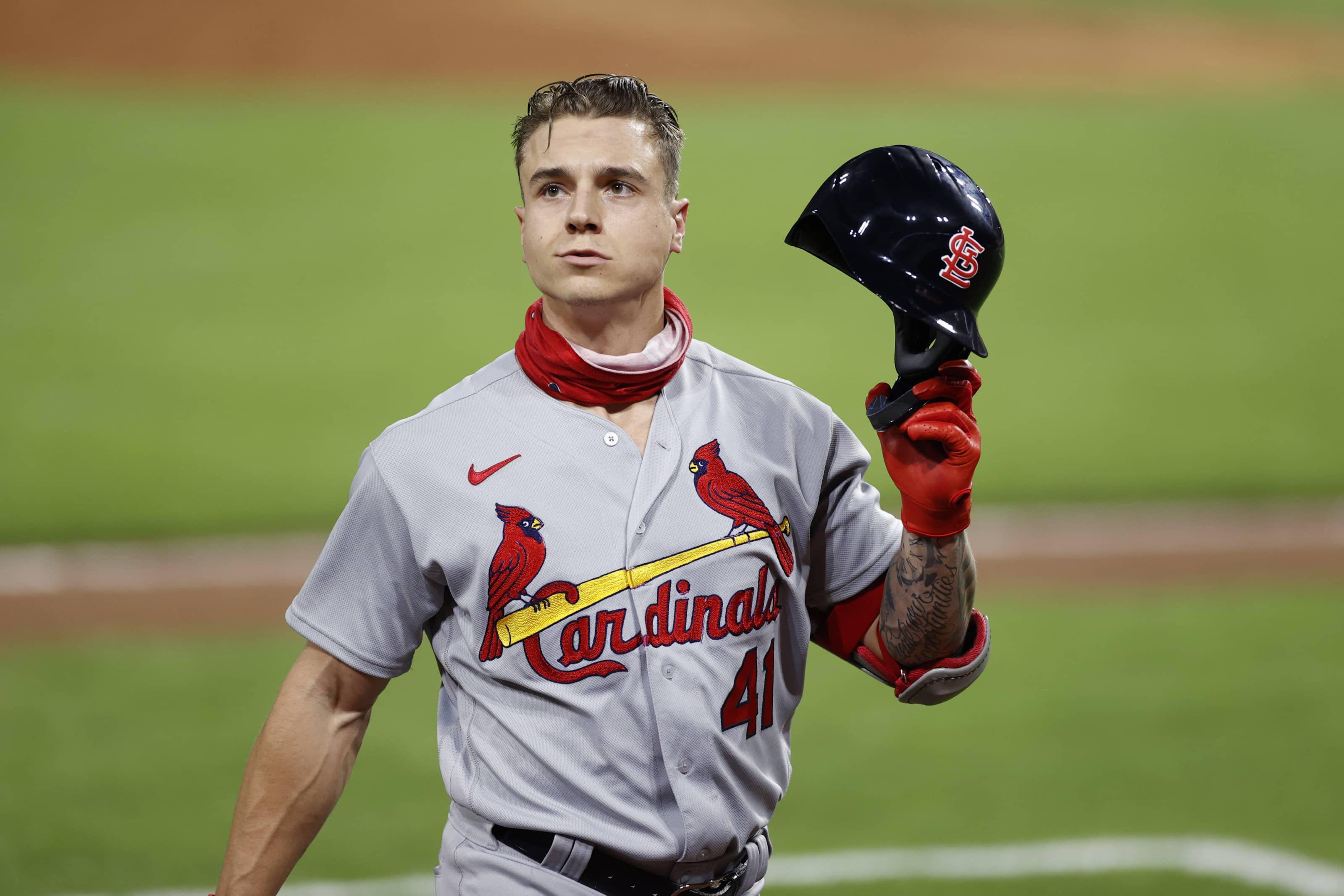 Photo Credit: Joe Robbins/ Getty Images
Wednesday the Cardinals were declared the winners in their arbitration case with outfielder Tyler O'Neill.  The Canadian slugger felt he had a good chance to win the case after a 34 home run season in 2021 and back-to-back Gold Glove awards but the court ruled in the Cardinals' favor.
The Cardinals will be paying O'Neill a total of $3.4 million dollars this season, O'Neill had been seeking $4.15 million.  The Cardinals paid him on the basis of the $3.4 million since the beginning of the season and O'Neill would have secured back pay if his side had won.
Arbitration cases are normally handled before Spring Training begins but because of Major League Baseball's lockout and shortened offseason cases were pushed back.
O'Neill is batting .194 through 101 at bats this season, with four doubles, a triple, and a pair of home runs.  This season's statistics were not taken in to consideration by the arbiter.