SPRINGFIELD, Ill. (WJPF) — Another Democrat Illinois State Representative says they're running for House Speaker.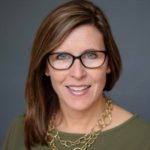 Representative Anne Williams (D-Chicago) announced her candidacy Wednesday for the position Mike Madigan has held for all but two years since 1983. It's widely thought Madigan has lost the support of the majority of the Democratic Caucus for another term as speaker due to his implication in a bribery investigation involving utility company Com-Ed.
Democrats Stephanie Kifowit and Kathleen Willis are also actively campaigning for the speakership.