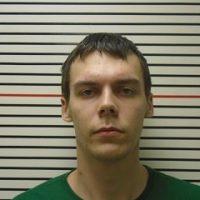 A Jackson County Grand Jury has indicted a Kansas man with charges related to the July 2016 shooting of Carbondale Police Officer Trey Harris.
24-year-old Alex Karcher now faces one count of aggravated battery and six counts of aggravated discharge of a firearm.
According to a press release from the Jackson County State's Attorney's Office, Karcher knowingly discharged a firearm causing injury to Officer Harris, a person Karcher knew to be a police officer.
Karcher allegedly fired six shots at Harris' vehicle, none of them directly hitting Harris. But one bullet going through the windshield, hitting him in the eye with glass.
Karcher was also previously indicted along with four others on drug charges.
He's being held in the Jackson County Jail on a $2.5 million bond.