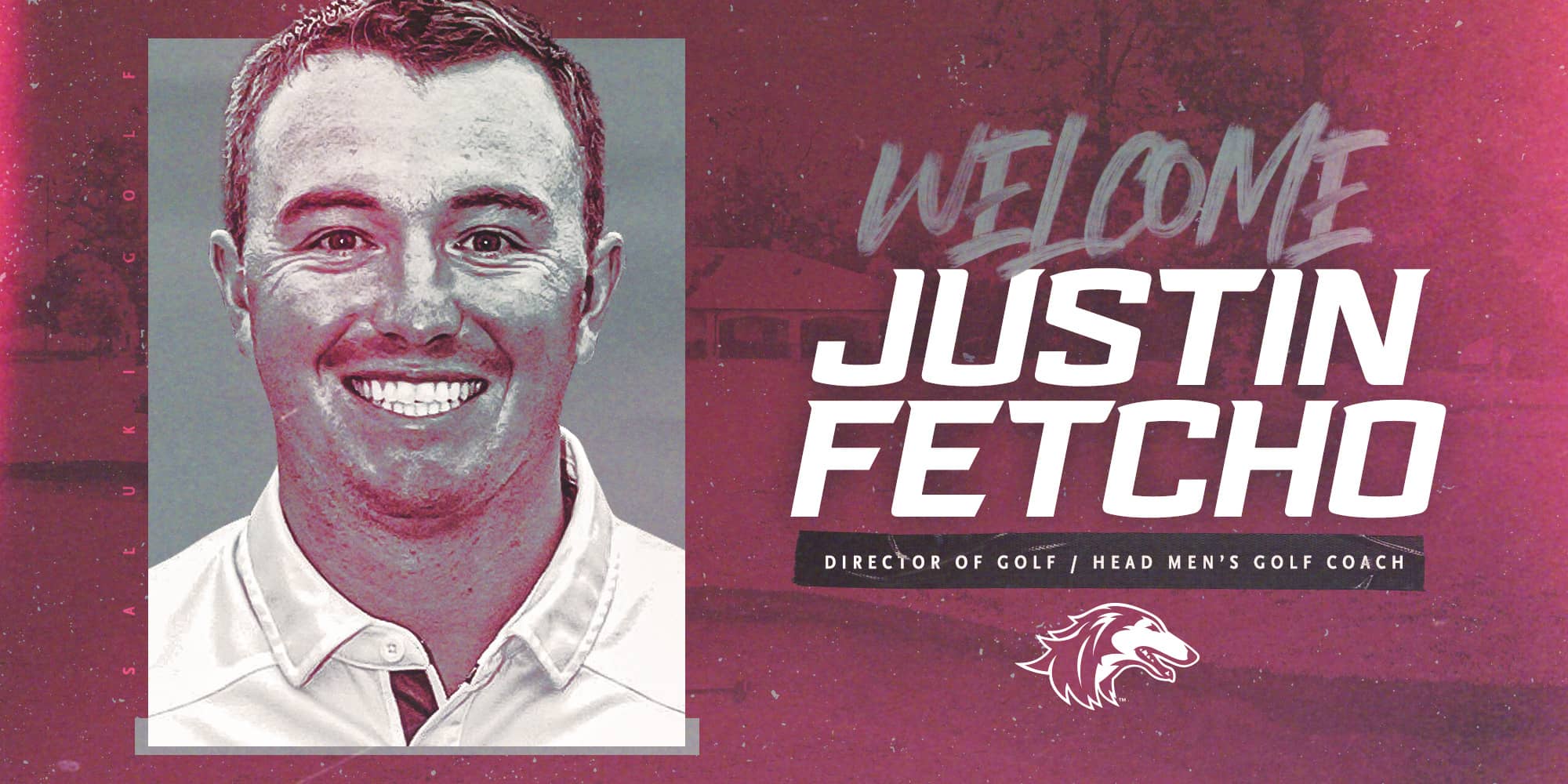 CARBONDALE, Ill. — Southern Illinois University announced on Thursday that it has named Florida State assistant and former Saluki head coach Justin Fetcho as the director of golf & head men's golf coach.
"We're extremely excited to bring back Justin, who had a remarkable run at FSU and was a very successful coach here at Southern Illinois," said SIU Director of Athletics Matt Kupec. "We're making additional investments in both our men's and women's golf programs to make sure Justin and his staff have the resources to continue to build the Saluki golf program into one of the best in the country."
Fetcho led Southern Illinois to two Missouri Valley Conference Championships as head men's golf coach in 2016 and 2019 and was most recently an assistant coach for both Florida State men's and women's programs that competed for the 2022 NCAA DI National Championship.
"First, I'd like to thank Matt Kupec for this very exciting opportunity and for sharing his vision of Saluki Athletics," said Fetcho. "For me to be able to come home a second time and reconnect with current and former players is very special to me. My family is excited to come back to Southern Illinois. This is the best family move I could ask for."
Fetcho and his wife, Amanda, have two sons, Paxton and Porter. Fetcho grew up in Eldorado, Ill., and played high school golf at Eldorado High before starting his college career at John A. Logan Community College. There, he was an All-American in 2005 after finishing third at the National Championships. He continued his collegiate career at South Florida, where he was a two-time All-American Scholar.
Fetcho began his coaching career in 2009 at his alma mater, South Florida. After the 2011 season, Fetcho joined the Oregon women's golf program as an assistant coach and served as the team's interim head coach for the 2012 spring season. In 2013, Fetcho returned to his home state as an assistant coach for the University of Illinois men's team for two seasons (2013-2014). Following his success at Illinois, Fetcho was named the head coach of the Southern Illinois men's golf program in 2015.
In his six seasons as the head coach at Southern Illinois, Fetcho led the Salukis to six tournament titles and the MVC Championships in 2016 and 2019. He was named the MVC Coach of the Year in both 2016 and 2019 and has coached many of the top golfers in SIU history, including Southern Illinois' first MVC Golfer of the Year (Peyton Wilhoit, 2018). Wilhoit became the first Saluki golfer since 1972 to qualify for an NCAA Regional. At the 2019 NCAA Regional, Wilhoit placed 12th overall (-2), which is the best finish for an SIU golfer in an NCAA postseason event in school history.
In 2021, Fetcho was named the assistant golf coach at Florida State where he worked with both nationally ranked men's and women's programs that advanced to the 2022 NCAA D1 Championship in Scottsdale, Arizona.
"While it's difficult to leave two great programs, there's no better place than home," said Fetcho. "I've never forgotten the support of Southern Illinois. To be a part of Saluki Athletics and the Salukis is very powerful for me. I'm looking forward to the opportunity to come home again."
Fetcho's Division I coaching resume is impressive: four National Championship appearances, three NCAA Regional Championships, nine All-Americans, three conference championships, three different players winning Conference Player of the Year, 18 tournament titles, 16 individual tournament winners, 21 All-Conference selections, and 2016 MVC Coach of the Year. In addition, Fetcho's teams have been ranked on three separate occasions inside the Top 10 in the country in the final Golfstat rankings.
"I look forward to working hard every day to give our student-athletes the opportunity to compete for a national championship. That's our goal," said Fetcho. "We want to win the Missouri Valley Conference Championship, but we also want to be on the national stage. We're making progress towards that. The men's program has won three of the last five MVC Championships and been represented in the NCAA postseason in four of the last seven years, while the women's team has also won a MVC title recently. It's a matter of working hard, recruiting the right players, and knocking on that door until it opens and we're competing for a national championship. That is the model we are focused on."
Kupec added that a national search will be conducted for a head women's golf coach to replace Danielle Kaufman, who resigned last week.