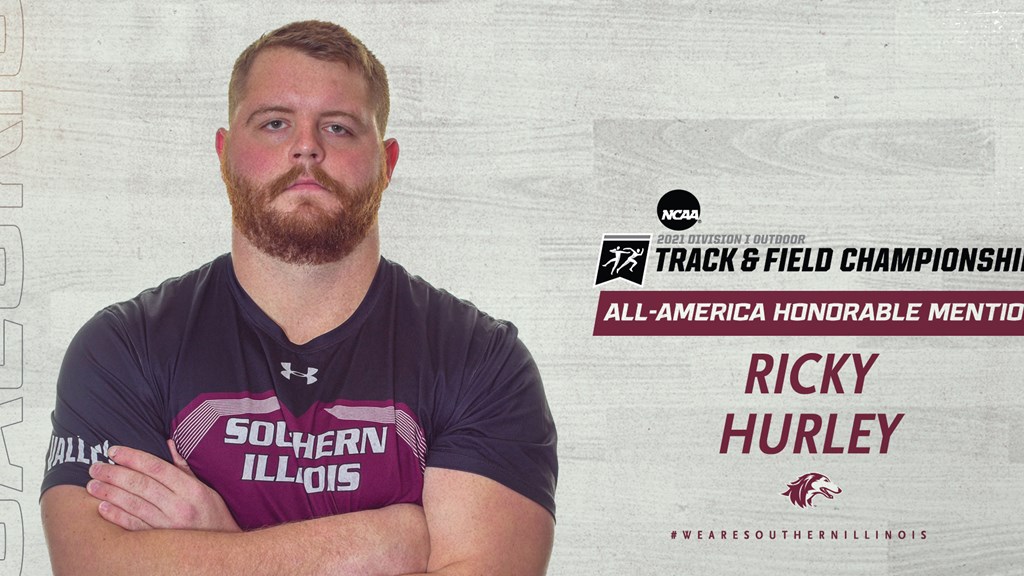 Southern Illinois thrower Ricky Hurley captured All-America Honorable Mention honors after he placed 17th in the hammer throw on day one of the 2021 NCAA Outdoor Track and Field Championships, hosted by the University of Oregon.
Hurley improved upon his school record in the event on his first throw Wednesday. The Fox River Grove, Ill. native opened with a lifetime-best toss of 225′-9″ (68.82m). He scratched on his second attempt and threw 218′-7″ (66.62m) on his final throw. Hurley's lifetime-best was more than a foot further than his previous best and was in seventh after the first flight but fell to 17th after the event's final 12 competitors threw.
The redshirt senior had a remarkable outdoor season for the Salukis in which he won his third-straight MVC hammer throw title to join SIU throws coach J.C. Lambert as the only Salukis to accomplish the feat. Earlier in the outdoor season, Hurley broke SIU's all-time hammer throw mark at the Rock Chalk Classic with a toss of 224′-2″ (68.33m).
Shauniece O'Neal is in the second of two flights of the women's hammer, which gets underway Thursday at 3 p.m. A'veun Moore-Jones, meanwhile, will throw first in the second flight of the women's shot put which is slated for a 7:40 p.m. start time.