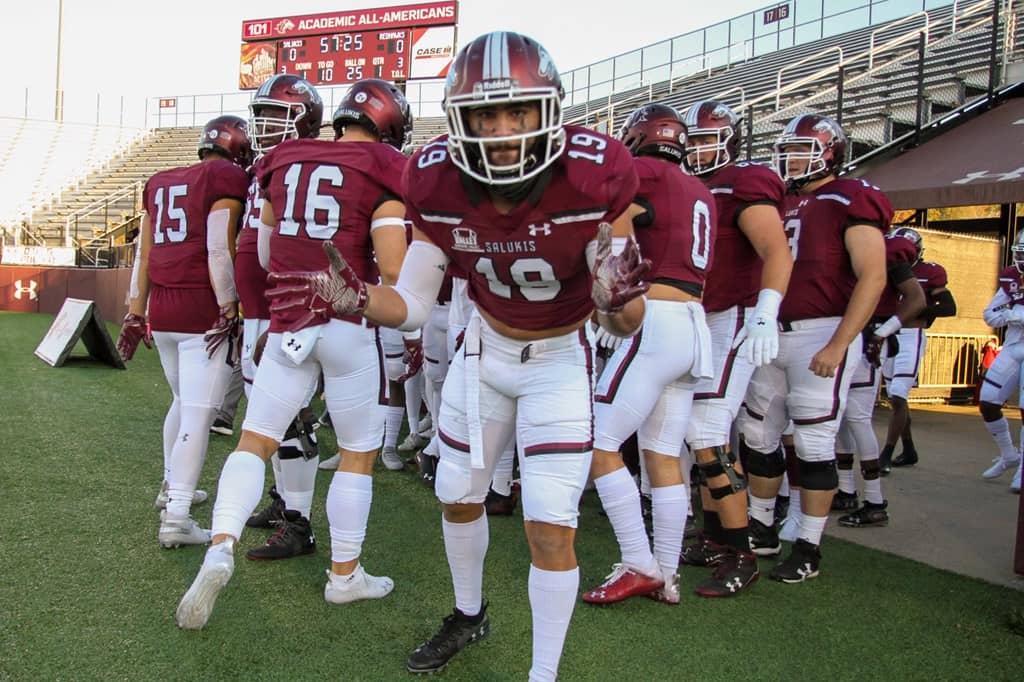 Saluki Football is gaining more and more love across the polls.  Earlier this week HERO Sport ranked the Salukis as the #16 team in the nation.  Now Athlon Sports has released their Spring 2021 Preseason Poll and given the Dawgs an even higher rating at #13.
SIU is one of five Valley schools ranked headed in to the season, with Illinois State, Northern Iowa, South Dakota State, and North Dakota State finding their way in to the top ten in every poll released so far.
On the Salukis, Athlon says: "Given their rugged MVFC schedule, the Salukis' win over Southeast Missouri in October is important for their playoff resume. Sophomore running back Javon Williams Jr. is one of the nation's more versatile offensive players."
The Salukis begin Valley play on the road Saturday February 20th against Valley newcomer North Dakota.