SPRINGFIELD, Ill. (WJPF) — Illinois lawmakers have approved a massive education reform bill designed to address racism and inequities in the state's public education system.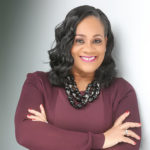 H.B. 2170 addresses issues like kindergarten readiness and the lack of advanced placement classes in poorer school districts. It would eventually require two years of a foreign language and two years of lab science to graduate from high school.
One of the bill's sponsors, State Senator Kimberly Lightford (D-Maywood) says the legislation is also aimed at attracting and retaining more minority teachers, especially male teachers.
"In year one, we're looking to specifically do a set-aside so that African American male teachers are created and in place as soon as possible. They need to be visible for our young people."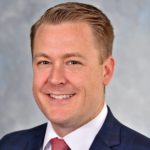 But Republican State Representative C.D. Davidsmeyer (R-Jacksonville) wonders how the state will pay for the massive education overhaul.
"This is more spending from the state of Illinois that's going to have to cut current programs or we'll just go further into debt. And it's a local property tax increase. So if you're voting for this, it's a property tax increase. They have to pay for it somehow."
The measure now heads to Governor JB Pritzker's desk for his approval.
State Representatives Terri Bryant (R-Murphysboro), David Severin (R-Benton), and Patrick Windhorst (R-Metropolis) voted against H.B. 2170 as did State Senators Dale Fowler (R-Harrisburg) and Paul Schimpf (R-Waterloo). State Representative Nathan Reitz (D-Steeleville) voted in favor of the education changes.