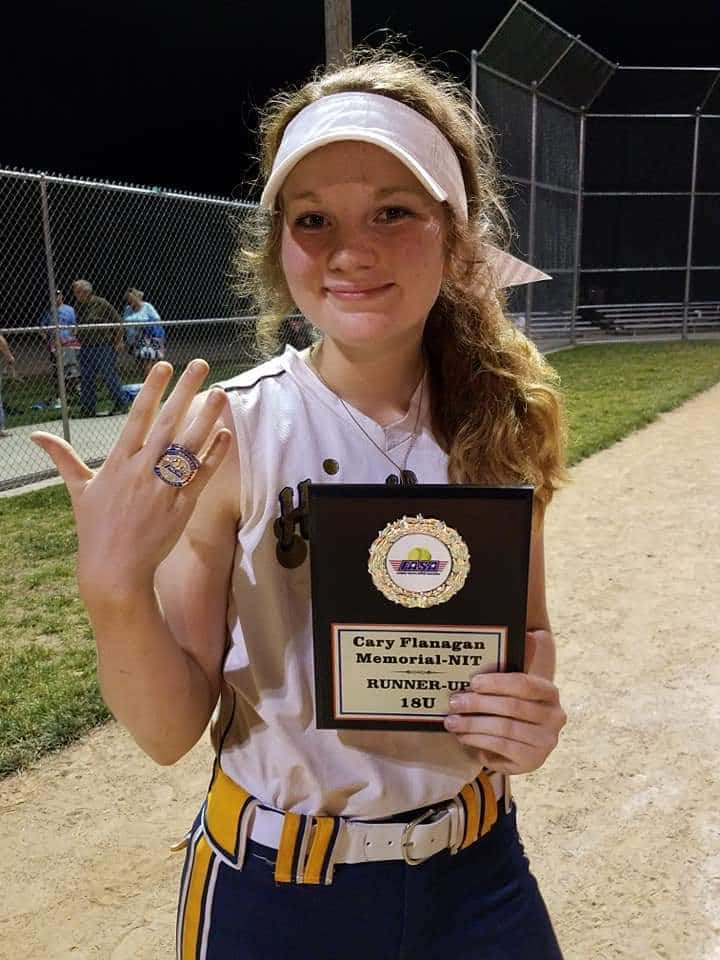 Shelbi Patterson was looking forward to her senior year of softball and playing with her teammates one last time. Last season, she batted .346 for the Christopher Bearcats.  Shelbi is still hoping to have one last summer with her travel ball team.
Shelbi has been ranked in the top 3 of her class throughout her high school career and has participated in many academic clubs and extracurricular activities.
Shelbi will attend Webster University in the fall, where she is committed to play softball.
From Shelbi Herself!
Q: What moment in your high school athletic career sticks out most to you?
A: Last year when we played Du Quoin. Our team was known as the "Underdogs" and our season went back and forth, so beating them was really one of the most exciting moments because the team came together and put their hearts into that game.
Q: How have you and your teammates tried to keep in contact despite the coronavirus?
A: We have a group chat together and we always send each other funny pictures or talk about we miss the season, but we are family so I never would doubt our bond even during times like this.
Q: How has the coronavirus affected your view on sports?
A: I have learned to never take anything for granted. I also learned to give it your all because you never know when it's your last time to.
Q: Once the pandemic is over with and life gets back to normal, what are you most looking forward to?
A: I am looking forward to being able to play sports again, I am playing in college at Webster University and I am so excited to just be back on the field again.
Q: What goals do you have for yourself post-graduation, sports-related or life-related?
A: My biggest goal is to become the best version of myself as I can. I hope to graduate with my Biological Science with an emphasis in health and medicine and continue onto medical school and hopefully become a Pediatric Cardiologist. For sports, I am aiming to break Jennifer Fenton's stolen bases record. I know deep down if I put my heart and mind to it, anything is possible!
---
If you know a senior athlete (high school or college!) who's season was cut short due to the Coronavirus please nominate them on our Senior Hot Shots page for a chance to be recognized!