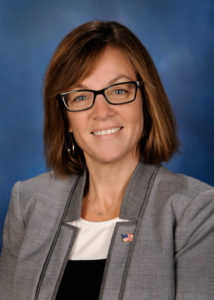 SPRINGFIELD, Ill. (AP) — An Illinois legislator wants the state to set aside reserved parking spots for expectant mothers and parents with a newborn child at the Capitol Complex.
Rep. Katie Stuart, an Edwardsville Democrat, said a pregnant lobbyist raised the issue during the last session.
The State Journal-Register reports that the idea has some support from the secretary of state's office, which arranges parking around the Capitol complex.