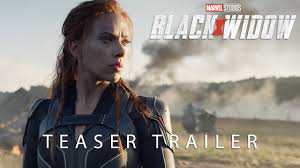 Scarlett Johansson's back as Black Widow!  The ex-KGB assassin Natasha vows to take care of "unfinished business."  Expect a lot of action and fight scenes from Marvel Studios!
Scarlett Johansson appears alongside Florence Pugh, Rachel Weisz & David Harbour.  Yes, Hopper has a Russian accent and plays Red Guardian!
Black Widow hits theaters on May 1st!