MONDAY to FRIDAY -- 06:00 AM - 10:00 AM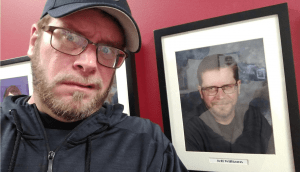 Oh hi! I'm Jeff Williams, 6a-10a weekdays on CIL-FM.
A little bit about me: I was born at a very young age. Years later, I would become older. Most recently, I arrived at my current age.
Okay, for real, I was born in Carbondale, raised in Carterville, moved away for a while (dumb mistake), came back, moved away again (dumb mistake #2), and came back again when I was lucky enough to be hired by River Radio. And let me tell you, it's a genuine thrill to be back in Southern Illinois, and on CIL-FM. Join me every morning! I mean, all the cool people are listening, so you should too.