Lia in The Mornings, Weekdays 6-10
Weekday mornings 6-10 join Lia Mira 1 of Southern Illinois' radio legends, for the #1 morning show "Lia in The Morning" All your requests, chances to win great prizes, the best in hit music, celebrity gossip and the latest up to date news, weather, sports, and traffic. It's everything you need in the mornings with Lia, 6-10 weekdays on CIL-FM!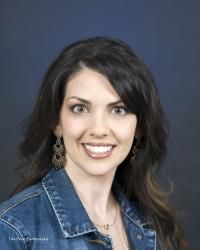 Lia Mira

Lia Mira has been with CIL-FM for nearly 12 years, is a Southern Illinois resident and graduate of SIUC as well as a wife and proud mom to Preston & Meadow. While also hosting the morning show on CIL, Lia was the on-air TV host for Fox-23 KBSI. Send Lia an email here!