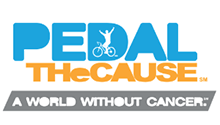 Join us for a night of encouraging the efforts of our region's largest cancer fighting team! Help us invest in Pediatric Cancer Research from Siteman Kids & the Siteman Cancer Research Center by attending our party & auction at The W on Saturday October 29, 2022.
The $50 ticket includes a meal and draft beverages. Proceeds go to the Pedal the Cause charity, a 501c3 nonprofit that supports Siteman Kids and Siteman Research. Please RSVP by October 25! Casual Patio Attire.
AUCTION ITEMS:
*Whitefish, MT Luxury Rental
*Rare Bourbons
*Luxury items
& MUCH MUCH MORE! You can bid online at the link in the DISCUSSION SECTION of this event if you can't make it in person. The LINK below is for reserving your seats. Suggested donation of $50 per person. Please email lindsayay@yahoo.com if you'd like to pay by check or cash at the door.
https://www.mypedalthecause.org/donation.jsp?MemberID=201227
Link to team Addi pedal party to purchase tickets.
It is on Facebook live now too.
Facebook and webpage:
https://www.facebook.com/events/1134051920547195
https://www.mypedalthecause.org/donation.jsp?MemberID=201227