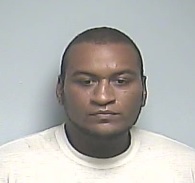 JEFFERSON COUNTY, Ill. (WJPF) – A man wanted by police in Jefferson County on kidnapping charges is now behind bars.
Elijah Tiggens, 28, turned himself into police in Kentucky.
The Cook County man was wanted by police after his girlfriend jumped out of a moving car in Ina. The 22-year-old woman had serious injuries consistent with domestic abuse.
Tiggens faces charges of unlawful restraint and kidnapping.