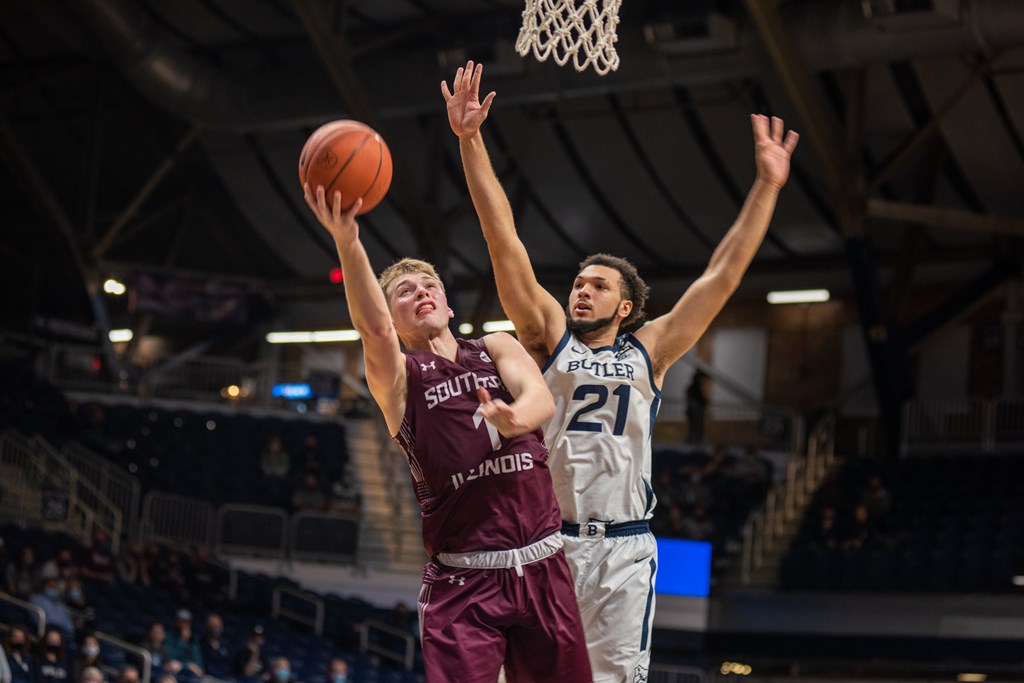 ST. THOMAS, U.S. Virgin Islands – The SIU men's basketball team will compete in the 2021 Paradise Jam November 19-22 at the University of the Virgin Islands Sports and Fitness Center. The Salukis will open the tournament against Colorado at 8 p.m. CT on November 19.
For the first time ever in the U.S. Virgin Islands the tournament will partner with ESPN, streaming all games on its ESPN3/ESPN+ platforms. The men's tournament will be an eight-team bracket, with the women's field being split into two round-robin tournaments. All times are Atlantic Standard Time and are subject to change.
Play will begin with Game 1 on Nov. 19 with Bradley and Colorado State at 2 p.m.  Then in Game 2, Creighton will take on Brown at 4:15 p.m. Finishing the first day is the Game 3 matchup of Duquesne and Northeastern at 6:45 p.m., followed by Game 4 with Colorado facing Southern Illinois at 9 p.m..
Losing teams on day one will play the 20th at 4:15 p.m. and 6:45 p.m., with the winners getting a day off and playing each other on the 21st at 6:45 p.m. and 9 p.m. in the semifinals. The tournament's final day on Nov. 22 will feature four more games, with the 7th-place game at 2 p.m., the 4th-place game at 4:15 p.m., the 3rd-place game at 6:45 p.m., and a 9 p.m. tip-off for the championship.
Fan travel packages will be sold at a later date, with more information coming soon as tournament officials navigate potential COVID-19 safety protocols. For more information leading up to the tournament, check out the Paradise Jam on social media, and our website paradisejam.com.