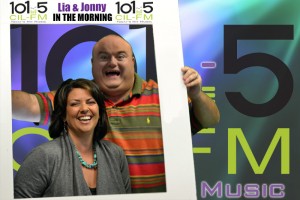 Lia & Jonny in the Morning – 6a-10a Monday-Friday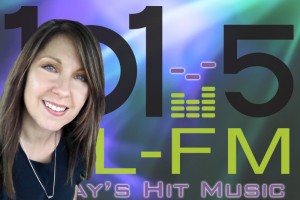 Shawna 10a-2p Monday-Friday
Hi everyone! I'm originally from Tennessee but I have lived in Southern Illinois since November 1988. My first day on CIL-FM was November 13, 1988 and it wasn't unlucky at all. I attended John A. Logan College and graduated from Southern Illinois University with a degree in Psychology. I've always considered myself a radio person and I'm always happy when I get to be on the air. In addition to working on CIL-FM, I also fill in on our sister stations: Magic 95.1 and New Country Z100. When I'm not on the radio, I am spending time with my husband and our 4 cats: Shelby Loretta, Tuesday Dominique, Gracie Lou and Angelina Joy, reading a good book, working out, catching up with friends, or jumping out of airplanes!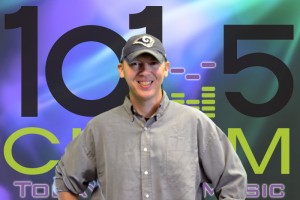 Jake 2p-6p Monday-Friday
Born and raised in Southern Illinois, my first radio job was WRAJ in Anna Illinois at 15 (i lied about my age!) playing commercials for cardinals baseball games, after i graduated high school i was hired at WTAO in Murphysboro. Graduated from Broadcast Center in St. Louis in 1991. Eventually wound up in Little Rock Ar. at K-97. Now back to Southern Illinois to work with a great group here at River Radio and CIL-FM! I have 1 son Brayden who is the love of my life!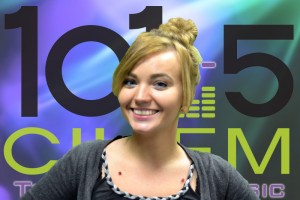 Nights with Andi Ahne – 6p-12a Monday-Friday
Hi!! I'm just a cool cat in a small town…(Locally born and raised in Herrin, IL). I am a senior at SIUC, and am SO ready to graduate.  Cooking is not my thing (just so you know).
I have a dog named Edward, he's pretty amazing. This is my first radio gig, and I LOVE it! I'm fun, energetic, and even awkward at times. Join me out at Levels NightClub every weekend for the Saturday night dance bash!!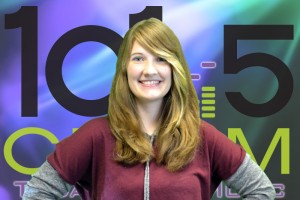 Jenna Hicks – Weekends